SR6127 Boiling Heat Transfer unit Teaching Education Equipment For School Lab Thermal Transfer Experiment Equipment
Specification
visualisation of boiling and evaporation in a transparent pressure vessel
evaporation with heating element
condensation with tube coil
safety valve protects against overpressure in the system
pressure switch for additional protection of the pressure vessel, adjustable
sensors for pressure, flow rate and temperature with digital display
software for data acquisition via USB under Windows 7, 8.1, 10
refrigerant R1233zd, GWP: 1
Technical data
Heater
power: 250W, continuously adjustable
Safety valve: 2bar rel.
Pressure vessel: 2850mL
Condenser: coiled tube made of copper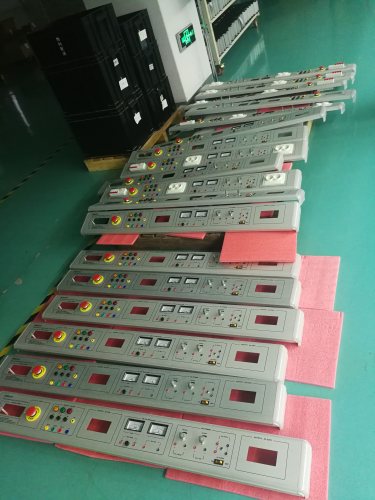 Refrigerant
R1233zd
GWP: 1
filling volume: 1,2kg
CO2-equivalent: 0t
Measuring ranges
pressure: 0…4bar abs. (tank)
power: 0…300W (heater)
flow rate: 0,05…1,8L/min (cooling water)
temperature: 4x 0…100°C
230V, 50Hz, 1 phase
230V, 60Hz, 1 phase
120V, 60Hz, 1 phase
UL/CSA optional
Dimensions and weight
LxWxH: 1000x550x800mm
Weight: approx. 65kg
from the surface of the thermocouple plus four glass thermometers, a wattmeter, a manometer and a water flow meter
horizontally mounted heating element immersed in a liquid. Heat input can be varied to control heat
flow and, therefore, boiling mode.


At the top of the cylinder is a coil through which cooling water flows. It condenses the steam produced
heat supply and the resulting liquid returns to the bottom
re-evaporation cylinder. The cooling control of the water flow maintains a constant pressure during the experiment.
These include all relevant heat transfer calculations.
For student safety, the unit is equipped with both overloads and residual current switches. High pressure cut-off and internal safety valve prevent safe pressure
Excess
The heating element is protected by a high temperature switch.
Heating surface: approx. 42 mm effective length x approx. 12.7 mm Maximum allowable surface temperature: approx. 220 ° C Heater cut-off temperature: Approx. 160 ° C
Glass chamber: approximately 80 mm x 300 mm (l)
A rigid panel supports a vertical glass cylinder containing